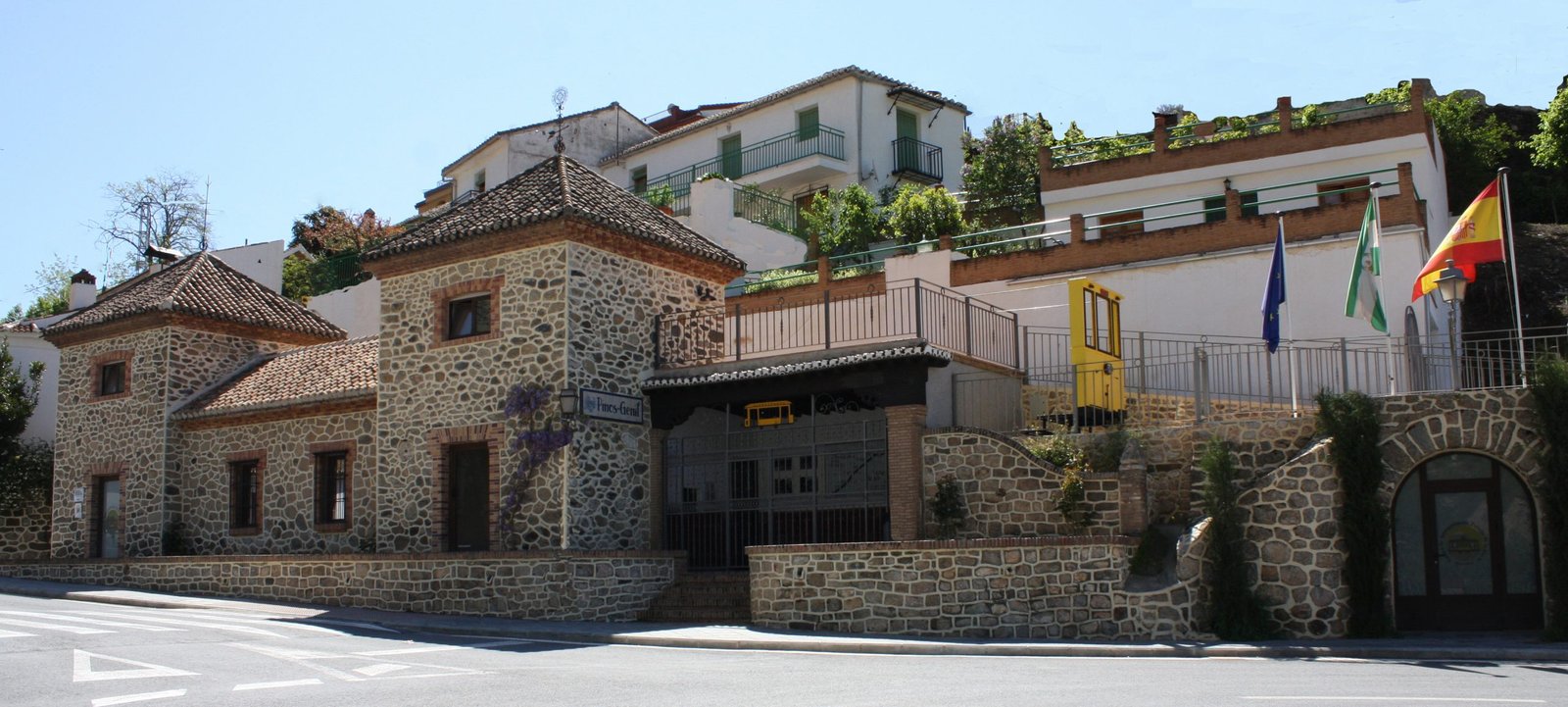 In the municipality of Pinos Genil, located just 9 kilometres from the capital of Granada and 23 from the Sierra Nevada ski resort, is the emblematic building of the Former Tramway Station, which has been restored to house the Sierra Tramway Interpretation Centre; a cultural space where visitors can learn about the history of Granada and the Sierra Nevada tramway through its different themed rooms, of which the most outstanding are:
Sierra Tramway Room, which tells the history of the tram and its promoter, the Duke of San Pedro de Galatino, with a model of the tram in movement that makes us relive its route through Pinos Genil, and which has its perfect complement: "the waiting room of the station", a place that takes us back to the times when "the tram was passing by".
Pinos Genil Room, a multi-purpose exhibition space where projections help us to understand the importance of this emblematic transport in its historical context.
In addition, in the Sierra Tramway Interpretation Centre, we have a special place whose protagonist is Ms. Berta Wilhelmi, a room in her honour, where the exciting life of a woman ahead of her time has been rescued from oblivion.
It is worth mentioning that the entire Sierra Tramway Interpretation Centre is the Room 71 of the "Museum of Tourism", an international project that aims to highlight and disseminate the history of tourism through its milestones, places and characters.
We invite you to discover every corner of a singular and unique place.